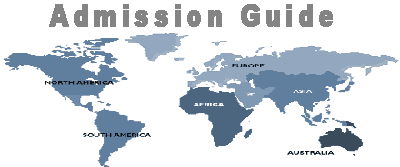 Visa Applications for the UK

Do I need a Student Visa to study in the UK?

Most people need a student visa for the UK, except European Union countries. Always check your status before arriving at Heathrow airport JUST IN CASE. Immigration Officers turn away students every year for the wrong paperwork, an expensive and upsetting situation to go through. For full information see the Home Office website: www.homeoffice.gov.uk/ind/ent.htm

Do I qualify for a UK Student Visa?

You must be accepted to study either a full-time degree course or a 15-hour weekday, full-time course at a publicly funded university, a private education institution or an independent fee-paying school. Again, be aware that although most schools fall within this system, there are a few that do not. If you have any doubt, always check.

What else do I need to know?

You have to prove that you can meet the costs in the UK, from accommodation and food to course fees. Remember, London rents are least 25% more expensive than the rest of the country. You must also intend to leave the UK on completion of your studies. If you have guaranteed part-time work at your institution this can be taken into account on your behalf.

How many kinds of visa are there?

Read carefully: there are short-term single entry and short-term multiple visas (less than 6 months) and long-term multiple visas (more than 6 months). If you feel that you will need to leave the UK for ANY amount of time, you must get a multiple entry visa otherwise you will not be allowed back in. Which could make it difficult to attend that crucial politics tutorial at 2.30!

Can I extend my stay as a student?

Yes, but don't leave it too late. Start planning for a new visa as soon as you think you will need to stay. Also, if you require a visa and didn't enter the UK as a student, it may not be possible for you to stay on as a student.


Can I work?

Other than vocational work necessary for your degree (for architects, engineers etc) you may only work up to 20 hours per week. Accepting full-time work or setting up your own business is not allowed and you will be asked to leave the country if you do that.

Can I bring family with me?

Spouses and children are allowed to enter but, again, you have to show that you can support them. Spouses can work provided you were allowed to enter the UK for 12 months or more (long-term visa).
---